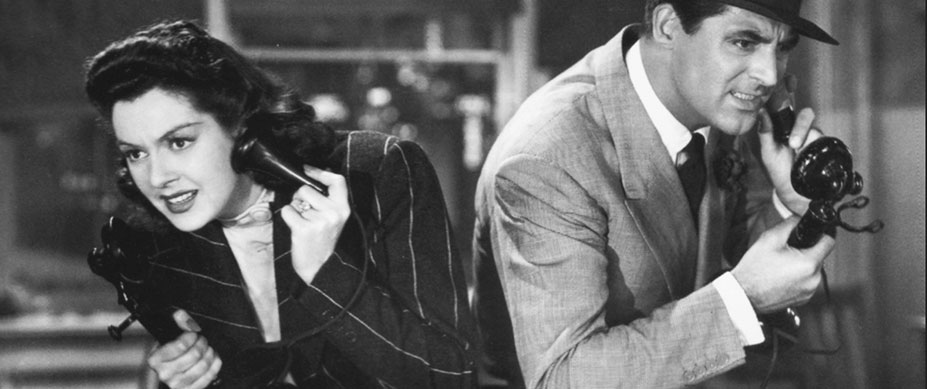 Why London is a graduate's paradise

London is the first choice for over a fifth of graduates looking for their dream career.

London is the first choice for over a fifth of graduates looking for their dream career. They flock to the capital in droves following their last exam, searching for that London lifestyle complete with cool graduate job, smart flat and nights out that don't end up in a kebab shop. We can't promise it is exactly like that – the smart flat might have to wait a bit and chicken shops in London can often take the place of a greasy kebab, but a great graduate job is definitely within reach. There is a reason why graduates seem to think that London is the place to be post-university and that's because it is a city geared towards catering for young professionals (and tourists, but when you actually live in London you won't see them much). All the attractions and pop-ups that happen throughout the week in the capital are created with the young adult population in mind, knowing they live a fast lifestyle and want to spend their salary as quickly as they earn it. To carry on reading please visit BrighterBox Page, http://brighterbox.com/get-brighter/article/why-london-is-a-graduates-paradise

To Find The Perfect Office

I find with offices that I am more than a little picky, you think that all you want are a few simple basics but it turns out that none of the shared or small office providers want to provide what you want in the way you want it

I tried most of the leading communal office companies as a truly private office would be too expensive, and I would go stir-crazy, but every time there would be something fundamentally wrong with them. Faults ranged from one office advertising itself as a "dynamic shared environment" which turned out to be a lobby coffee shop >:( 1 through to places that were so keen to get you in that it felt like you had hired yet another project manager to be on your case. This happened four or five times, but I was determined to find a good work base 2, and my perfect office turned out to be a place called Purple Patch. To continue reading please visit: http://www.stickfight.co.uk/blog/To-Find-The-Perfect-Office#.WA3ryNx2xjE

Surviving a Sedentary Job

I read recently on Buffer that; According to Dr. David Agus, five or more hours of sedentary sitting is the health equivalent of smoking a pack and a quarter of cigarettes. Scary…. Reading, writing and creating on a computer makes for big chunks of sedentary time. You are probably reading this post sitting down right now. Any idea on how long you have been in your seat for? We here at Purple Patch are cultivating a more mindful approach to the time we spend at work and what can be done to improve our work life experience. The buffer article with evidence goes on to explain the benefits of simply standing up from your desk every 20 minutes will help avoid any of the negative side effects of a sedentary job. Standing whilst working is on the increase too but the same as when sitting, posture is crucial. Screen height and angle, table height etc… Please follow the link below for the full article and the various Healthy Ways ways to survive a sedentary job. https://open.bufferapp.com/healthiest-way-to-work-standing-sitting/?utm_content=buffer5a548&utm_medium=social&utm_source=twitter.com&utm_campaign=buffer

Make a Small Change

Anyone who's ever worked in a drab office, lastly decorated in circa 1980, will tell you that being in an environment like that is about as inspiring as mopping a kitchen floor. But there is a simple thing you can do to help make your working environment more Google Office than Council Office: colour! You don't need a degree in psychology to know that colours can affect your mood and how you feel which in turn has an influence on what you think and how creative/ productive you are. While it may not be possible to march into the office on Monday and paint whole walls, there are a few small changes you can implement that will make a difference to how you feel at work. For example: having colourful photo frames around the office, adding a bright feature chair or simply putting some plants and colourful plant pots inside your working space are all, inexpensive, ways to brighten up your day. The average person spends at least 8 hours a day at work so making a small colourful change may really help you to create a nicer working environment. A nicer environment = a happier, more productive you. A happier, more productive you = a better colleague and employee.

It's all about...London!

Whether you like it or not, it's impossible to get away from the exciting atmosphere that covers one of the most famous and welcoming cities in the world.

It doesn't matter what is the occasion. We could be talking here about a casual meeting with friends on a pub, walking the dog in the park or going to a yoga class early in the morning. You may have left your family, language, culture far behind (and believe me, there are few changes in life that can affect you as much as the physical and emotional distance from your home town) and still there is something about this city that goes beyond the math of daily life. It's almost impossible not to enjoy the diversity that exists on each and every corner in London. Even after a long and stressful day doing 'God knows what', there is always something fun to do to help you keeping that positive attitude. Making new friends, learning how to cook a different meal or choosing a musical on the theatre can be really exciting experiences and so it can be finding a new workspace if you are looking for one. Working in a friendly and creative space in London can make your day more satisfying even after 8, 10 or 12 hours of working and somehow co-­‐working spaces in the city can do that for you if you go for the right choice regards to with who you are going to share your time. So have a good look around next time you visit a shared office space, pay attention to how people get along with each other, how they seem to interact when they are working together, making a cup of tea, using the printer. It is a well-­‐known fact that a healthy atmosphere at work contributes with creating more productive people. So don't give up trying to find the workplace that suits you better. You might feel surprised by how motivated and not completely frustrated you are going to be when the alarm goes off at 6am. Don't aim less. Don't go for less. After all, you are in London!

Rosebery Avenue view of old (with a bit of new)

fb.me/1nDiLYk4O

Foosball Championship 2012

The week before Christmas saw the inaurgural Purple Patch Foosball Championship

This saw 13 doubles teams compete for the the right to hold the fossball champion title in the office. Each round was fiercely competitive and relativley foul free. The final was between the The Lords and The Gold Rings, The Gold Rings won a very tight 9-10 game. Well Done to the team members Marianne from Auto Italia & Alex from Samba.

Purple Patch New Website

Welcome to our new website

Here you will find what we are all about and also a few other things you may be interested in.